Specialist Fabrication and Welding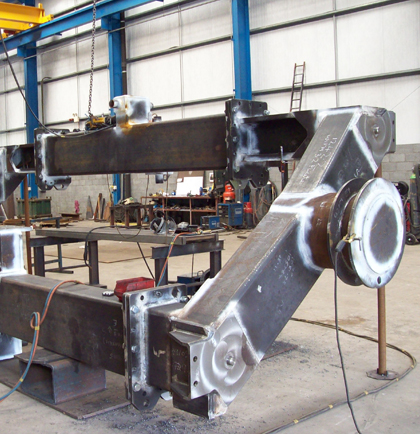 Commercial & Industrial Metal Fabrication & Welding
Afon Engineering Ltd continued investment ensures state of the art equipment and machinery to produce all types of structural fabrications, pressure vessels, pipework, skids, and bridges etc.
(Lifting capacity 20 Tons single lift, 100 Tons for completed modular items prior to dispatch).
Received materials are subject to rigorous inspection to ensure traceability to mill inspection certificate through all stages of the manufacturing process.
Welding is conducted to project specification requirements such as ASME 8 Division 1, ASME B31.3, B31.1, PD5500 with welder coding's to EN15614 and ASME 9 with ferrous and non- ferrous materials.
Our principle welding processes include tungsten arc gas shielded (TIG), submerged arc , gas shielded metal arc welding with solid and flux cored consumables, together with manual metal arc covered electrodes.
Welding procedures are developed for each project based on its requirements, and a library of procedure tests qualified to international standards are available.
Our in house machining capabilities supplement the above processes as required.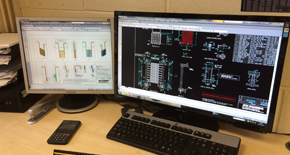 Afon utilise specialist design engineers to carry out analysis of structures and pressure vessels to required codes of practice. We have in house CAD capabilities and development software, supplemented by external facilities as....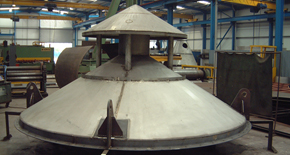 Rolling facilities at Afon enable the forming of complete cylinders or partial multiple plate segments, to meet the demands of gas or liquid storage, pressure vessels, and all other types of cylindrical components required within our...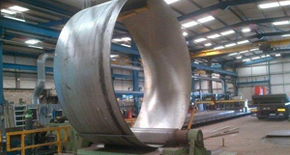 Press brake facilities at Afon allow for the forming of light to heavy plate products to produce cylindrical, conical, square to round, and many other complex shapes in thicknesses from 3mm to 75 mm in ferrous and...
Afon Engineering
are specialists at providing the following industrial steel & metal services:
•

Plasma cutting

•

Aluminum bending

•

Angle ring rolling

•

Bridges

•

CNC milling

•

Construction

•

Custom metal fabrication

•

Energy

•

Fabrication

•

Flanges

•

Welding

•

Installation specialists

•

Metal tube bending

•

Pipe bending

•

Non-Destructive Testing (NDT)

•

Plate flattening

•

Press braking

•

Pressure testing vessels

•

Roll forming sheet metal

•

Rolled pipes

•

Section bending

•

Sheet metal bending

•

Steel fabricators

•

Steel plate rolling

•

Special plate development and bevel