About Afon Engineering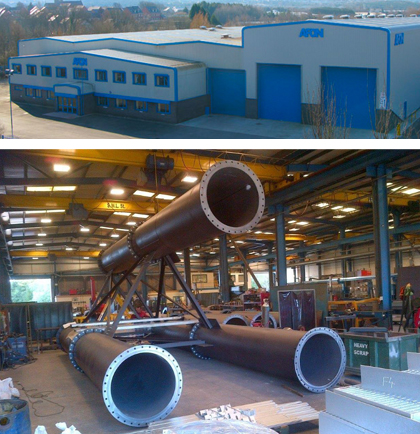 30 Years' Experience In Providing Engineering Solutions
Afon Engineering
Formed in 1979 by Mr A Beaujean, Afon Engineering is a family run business providing engineering solutions to local, national and international marketplace. With over 30 years' experience Afon's success has arisen from its focus on providing quality, and cost effective solutions to all of its customers.
With our highly skilled workforce and management, we aim to provide a complete service to our customers, from post contract early involvement to project completion.
Our engineering capabilities cover design and detailing, rolling, forming and pressing, machining, profile cutting, fabrication and welding, protective treatment and installation controlled through our
Q/A management system accreditation.
Our intentions are to be seen as a successful, progressive leading
organisation, producing high quality products, whilst maintaining long
term relationships with our clients.

• Aluminum bending • Angle ring rolling • Bridges • CNC milling • Construction • Custom metal fabrication • Energy • Fabrication • Flanges • Welding • Installation specialists • Metal tube bending • Non-Destructive Testing (NDT) • Pipe bending • Plasma cutting • Plate flattening • Press braking • Pressure testing vessels • Roll forming sheet metal • Rolled pipes • Section bending • Sheet metal bending • Steel fabricators • Steel plate rolling • Special plate development and bevel
Camffwrdd Way,
Swansea Vale Business Park
Morriston
Swansea
SA6 8QD
UK
(01792) 31 00 22