Protective Spraying Treatment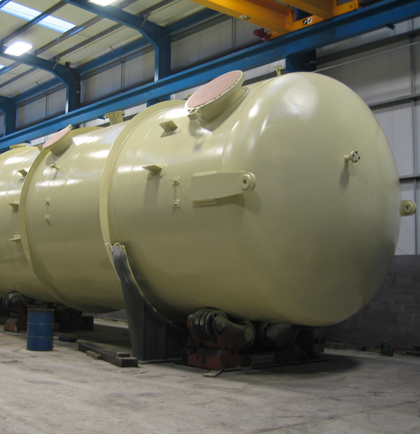 Fully Equipped Painting Facilities
We offer fully equipped painting facilities that provide protective coatings to the widest range of products for Oil and Gas, Energy and Power, Structural Steelwork and Bridges sectors.

Workshops have the capacity for:-

Manual grit blasting
Metal spraying
Airless spraying
20 Ton EOT crane lifting capacity.
We apply a series of multi coat protective systems to highway, rail specifications, pressure vessels and structural steelwork, inclusive of anti- slip and deck wearing surfaces.

ICATS training scheme in operation.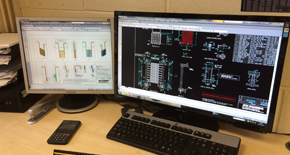 Afon utilise specialist design engineers to carry out analysis of structures and pressure vessels to required codes of practice. We have in house CAD capabilities and development software, supplemented by external facilities as....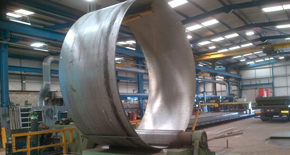 Rolling facilities at Afon enable the forming of complete cylinders or partial multiple plate segments, to meet the demands of gas or liquid storage, pressure vessels, and all other types of cylindrical components required within our...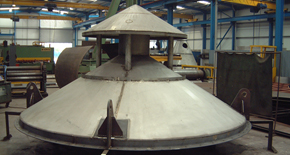 Press brake facilities at Afon allow for the forming of light to heavy plate products to produce cylindrical, conical, square to round, and many other complex shapes in thicknesses from 3mm to 75 mm in ferrous and...
Afon Engineering
are experts at providing the following industrial steel & metal services:
•

Plasma cutting

•

Aluminum bending

•

Angle ring rolling

•

Bridges

•

CNC milling

•

Construction

•

Custom metal fabrication

•

Energy

•

Fabrication

•

Protective metal spraying

•

Welding

•

Installation specialists

•

Metal tube bending

•

Pipe bending

•

Non-Destructive Testing (NDT)

•

Plate flattening

•

Press braking

•

Pressure testing vessels

•

Roll forming sheet metal

•

Rolled pipes

•

Section bending

•

Sheet metal bending

•

Steel fabricators

•

Steel plate rolling

•

Special plate development and bevel